A lot is known about Reinhard Bonnke, a German-American Pentecostal evangelist who embarked on a mission to spread the gospel throughout Africa and the world.
Reinhard saw millions of people convert to Christianity hence, it is no doubt that many were interested in his family and religious life.
However, little is known about his three children, including Kai-Uwe, Gabrielle, and Susie Bonnke.  So, who is Kai-Uwe Bonnke?
Kai-Uwe Bonnke is the son of the world-renowned Pentecostal evangelist Reinhard Willi Gottfried Bonnke and Annie Suelze.
Born into a deeply committed Christian family, Kai-Uwe followed in his father's footsteps with a dedicated and passionate personality.
He is also committed to carrying his late father's legacy by spreading the gospel across the world.
 Although little is known about him, here is what to know about the next God's General, Kai-Uwe Bonnke.
Profile Summary
Year of birth: November 2, 1979
Parents: Reinhard Bonnke and Annie Suelze
Siblings: Gabrielle and Susie Bonnke
Partner: Jeannette Bonnke
Education: Christ for All Nations School of Ministry (theology and ministry)
Profession: Video producer and evangelist
Kai-Uwe Bonnke's Early Life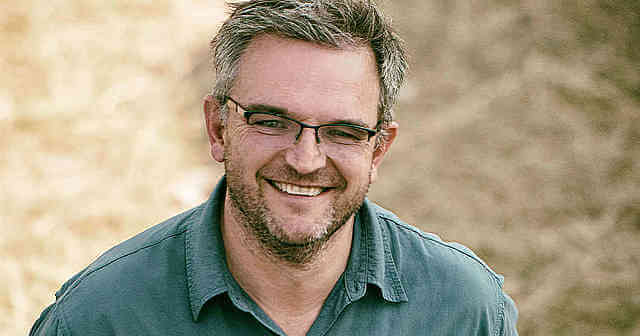 Kai-Uwe Bonnke was born on November 2, 1979, in Germany.
He was born into a deeply committed Christian family considering that his parents were staunch Christians and evangelists.
He and his two siblings grew up happily and experienced his father's firsthand impact of evangelism.
His father could take his entire family to his gospel campaigns, which impacted his kids' upbringing.
With so much exposure to different ethnicity, Kai-Uwe developed a deep sense of religion, something that has seen him take his father's footsteps easily.
Kai-Uwe pursued his theology and ministry education at the Christ for All Nations School of Ministry.
The institution was founded by his father and is an extension of the Christ for All Nations (CfaN) church.
The education also had a great impact on Kai-Uwe's deep understanding of Christian values, who later joined his father's ministry as a video producer.
Together with his father, they organized various evangelistic campaigns and crusades, which helped him hone his preaching skills.
Family Life
Just like his father, Kai-Uwe Bonnke is a family man married to Jeannette Bonnke.
 It is not known if they are blessed with kids or not.
However, what is known is that Kai-Uwe and his wife have been active participants in the late Reinhard's ministry.
Net Worth
Kai-Uwe Bonnke's net worth or salary is not found in any public domain.
However, considering how influential his parents were and his profession as the ministry's video producer and evangelist, it is evident that Kai-Uwe has accumulated enough wealth for himself and his family.
Kai-Uwe is also a low-key evangelist who does not like displaying his wealth on his social media platforms.
Continuing His Father's Legacy
Reinhard Bonnke died in 2019 in what was believed to be a peaceful departure surrounded by his family.
Before his death, he had handed over the leadership of Christ for All Nations ministry to fellow Evangelist, Daniel Kolenda.
However, after acquiring enough evangelistic skills from his father, Kai-Uwe also assumed a significant leadership role in the ministry and worked jointly with Evangelist Daniel Kolenda to ensure the ministry's mission remain steadfast.
Kai-Uwe has shown undeterred leadership skills through his collaboration with various churches and religious organizations.
He has also taken advantage of the latest technology to reach millions of followers through digital media and his social network.
His efforts have seen the ministry go beyond the traditional boundaries.
His understanding of the power of unity and the significance of working together for transformative change has also seen him create more friendships in all fields of life.
Mentoring the Next Generation
Kai-Uwe Bonnke's inspiration extends beyond his father's ministry.
He has also taken the responsibility to inspire the younger generation through mentoring, training, and holding conferences that target to impart knowledge and spread the gospel.
Closing Thoughts
Kai-Uwe Bonnke is making a great impact in today's evangelism and ministry by continuing with what his father started.
Just like his father, he is committed to spreading the gospel beyond the unreachable limits and seeing more people turn to Christ.
Although not much is known about this next God's General, it is evident that his work and impact on the next generation will be unmatched.